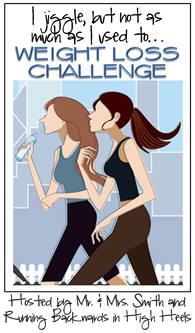 This is the last week...but for me it's going to be something I will keep doing until I get to my goal weight.
I'm so glad I did this challenge cause it has helped me alot and all of the comments from all of you ladies helped me too. So thanks for keeping me motivated!!!!
I lost a total of 5.16% weigh loss.