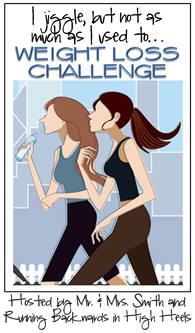 I'm on a great roll!!!!!!
I lost another 2lbs,which is a 1.7% weight loss.....GO ME!!!!!
I feel so good and the hubby likes it too....wink wink:)
I'm well on my way to my goal weight.
I walked on the treadmill for 15 minutes
I ate smaller portions of food
I'm going to start doing the air bike this week.
Hope all you ladies are doing great:)