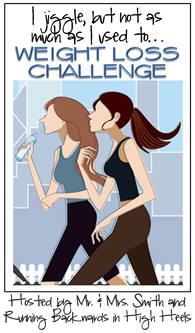 Today is the first weight in and this girl didn't do so well:(
It didn't help that I went to the beach. My kids were on Spring Break so we went on a much needed VACATION.
I did get some exercise in before we left and watched what I ate,but it was really hard the next few days.
I gained about 4lbs....OH NO!!!!! I'm so disappointed at myself.So this week I'm going to really work extra hard.
I promise you I will have better news next week!!!!!!