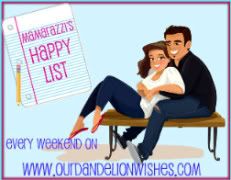 I'm Happy about the weather.....the sun is out and it's putting a smile on my face!!!!!
I'm happy that we are planting some pretty flowers around the house today.

I'm happy cause I have the best family ever and I love them so much!!!!!
So what's your Happy List???
Have a wonderful weekend!!!!!